OPA Sponsors
Interested in becoming a sponsor? Contact Richard Morrison at [email protected]
The OPA offers its members an array of membership benefits and perks offerings.
To view all of the Benefits of Membership, view here.

Comprehensive practice management solutions software for psychologists, social workers, and therapists. 1st month free for OPA members. Visit our website for more information about Owl Practice.


OPA members can enjoy exceptional Auto and Home coverage and great savings.
Click here for more information.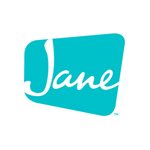 A complete practice management system for mental health practitioners.
Jane offers online booking, charting, scheduling and invoicing on one secure, beautifully designed system. Visit our website for more information about Jane.

Get A-Head is a new innovative SaaS platform that combines telehealth and practice management tools to offer an easy-to-use online ecosystem for clinical training or mental health services.
Contact us to learn more about our platform and OPA preferred pricing.