74th Annual OPA Conference
December 6, 2021
The OPA was thrilled to host its' 74th Annual Conference on November 17th - 19th, 2021. This years conference featured a range of timely topics delivered by notable speakers within Ontario's professional psychological community. The OPA wishes to extend a special thank you to all conference speakers, participants, and sponsors - thanks to your contribution, this event was a great success.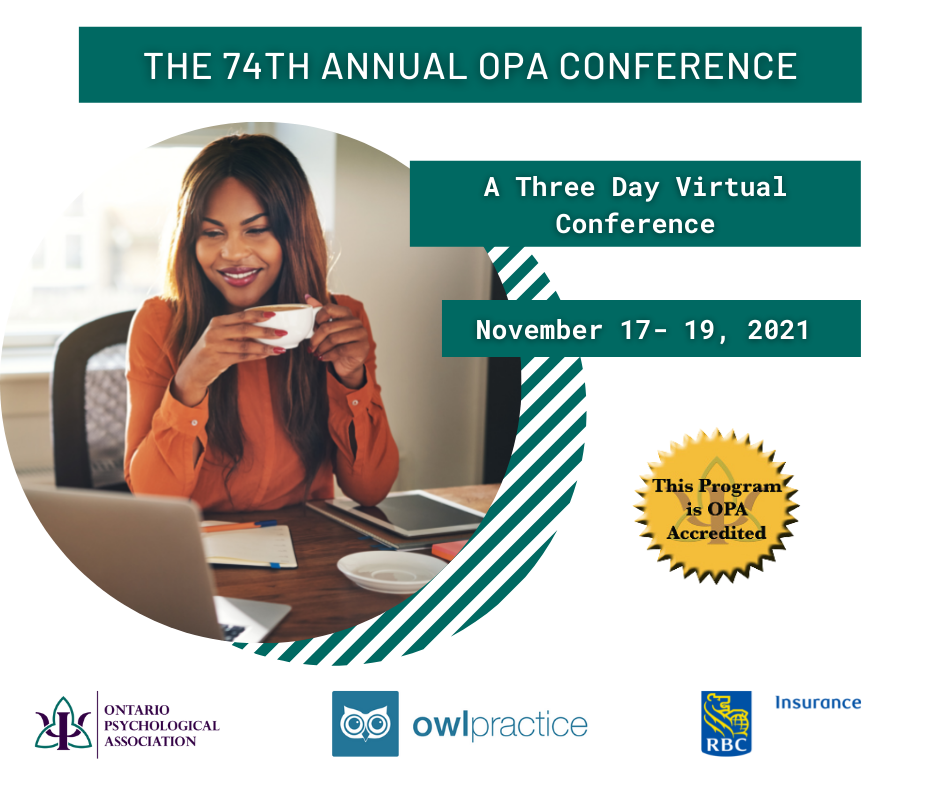 Notable highlights from the 3-day event included:
Opening Remarks by Ron Linklater, an Elder and Knowledge Keeper from Couchiching First Nation of treaty 3
OPA Member Remarks:
Dr. Jonathan Douglas
Drs. Ron & Faith Kaplan
Dr. Cliff Berish
OPA Award Recipients:

THE AWARD OF MERIT:
This is the highest OPA award to honour an individual, group or organization that has made a significant or sustained contribution to the profession and the OPA.
DR. RUTH BERMAN AWARD:
This award was established to honour Dr. Berman for her many years of service to the OPA as Executive Director. The Dr. Ruth Berman Award will be granted to an Early Career Psychologist who demonstrates exceptional effort in promoting and enhancing the profession and/or the OPA activities.
DR. HARVEY BROOKER AWARD FOR EXCELLENCE IN CLINICAL TEACHING:
Named after Dr. Harvey Brooker in recognition of his long-standing contribution to education in clinical psychology. This award is presented to a psychologist or psychological associate who exemplifies the highest standards of excellence in the clinical training of psychology students.